My Healthy Cat Blog
Find healthy cat information right away. Start here.
The
Healthy Cat Blog
lists all the updates to this site. I'll let you know as soon as I add new pages or change anything.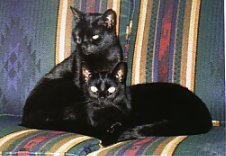 My Two Healthy Cats
I'll also let you know when I find other great resources to keep your cat or kitten healthy and happy.
To be sure to keep up-to-date with the latest additions, you'll need to subscribe to the Healthy Cat Blog.
To subscribe, take a look at at the box under the navigation bar on the left. You can subscribe through any of the popular RSS providers.
If you're not sure what RSS is all about, click on the little question mark next to "Subscribe To This Site" to your left.
RSS feeds are a big timesaver and give you easy access to the sites you want to keep up with. Bookmarks are on the way out. When was the last time you checked your bookmarks?


From Healthy Cat Blog to My Healthy Cat Home
Kitten Litter Box Training Steps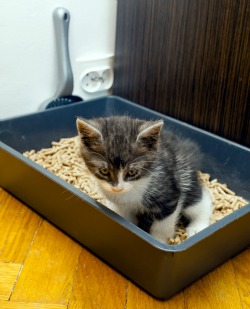 Steps for kitten litter box training your new kitty. Help avoid accidents by diligently setting a routine and being consistent with your kitten.
---
If you suspect your cat is ill, please contact your veterinarian immediately.
The material presented in this site is for informational and entertainment purposes only. It is not intended to replace your veterinarian's advice.
Copyright 2003-2023 © www.myhealthycat.com
Sitemap | Contact Us | About Us | Disclosure | Privacy Policy
---