Affiliate Disclosure
Have you ever wondered how a cat lover like myself can provide free information about cats and kittens on a site like this? If you have, here's the scoop...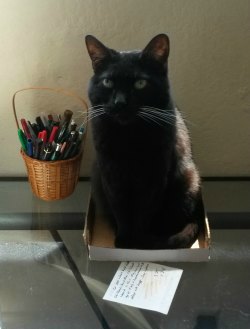 Neko Overseeing My Work
I have "affiliate relationship" with certain quality vendors. I only choose cat-approved merchants whom my healthy cats and I trust, have personal experience with, or on whom I have done diligent research.
Namely, I have affiliate relationships with Only Natural Pet, Life's Abundance, Amazon, Stuffed Ark, and CatsPlay.
As an Amazon Associate I earn from qualifying purchases. (This actually works the same way with all of the trusted merchants with whom I have an affiliate relationship.)

The way it works is this: if you click on a link from my site to one of these merchants and make a qualifying purchase, I'll make a small commission. You don't pay anything extra, and I can keep my kitties rolling in catnip!
This compensation does not influence the information on my site. I always give my honest opinions, findings, beliefs, and experiences.

If you would prefer that I not earn a small commission, you can just go directly to the site I link to.
"Ads by Google" are not selected by me, so if you see a Google ad and the same product or service is otherwise linked to on a page, it is a coincidence.
I take time and effort to deliver free original content to my readers. When you make a qualifying purchase through one of my affiliate links, it's a WIN-WIN-WIN for you, me, and them.
Thank you for reading! And please contact me if you have any questions.
Very best,
Debra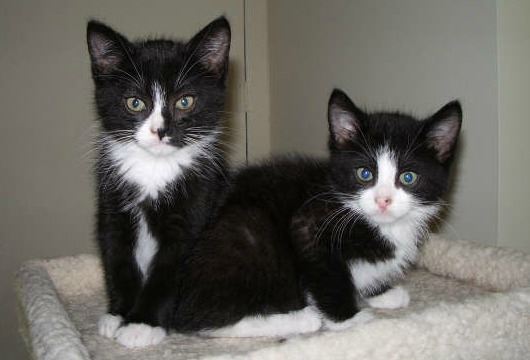 Wilby and Maru
---
If you suspect your cat is ill, please contact your veterinarian immediately.
The material presented in this site is for informational and entertainment purposes only. It is not intended to replace your veterinarian's advice.
Copyright 2003-2023 © www.myhealthycat.com
Sitemap | Contact Us | About Us | Disclosure | Privacy Policy
---